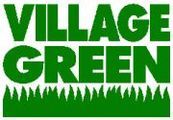 Landscape Maintenance Crew Chief $17 Per Hour Plus Benefits
Description
Below are a few reasons why you should consider applying to join Village Green:

Stable work environment (Most of our team has been with us 5 years or more)
Great pay and benefits (Starts $17 per hour + health insurance, IRA, vacation and holiday pay)
Family friendly hours (Mon-Fri with an occasional Saturday)
Job Description:
Drives truck to 15-20 homes per day
Works with one crew member
Mows, trims shrubs, cleans out weeds in beds
Requirements
Skills and Experience:
Minimum two years outdoors experience
Must be at least 18 years old and have a valid TX driver's license
Must be able to operate a mid-size truck, and learn to operate motorized equipment.
Able to be on time, self-motivated and driven, complete tasks throughout the day without immediate supervision.
Able to interact in English with customers and problem solve while on the move.
Speaking Spanish is a plus.
Must be able to pass a pre-employment background check and drug test.
Benefits
Starting pay is $17 per hour (plus overtime as required by law)
Health Insurance
Matching 3% IRA
5 days PTO (After 1 year)
Paid holidays (After 1 year)