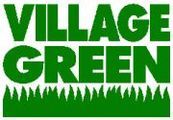 Landscape Maintenance Crew Chief 17-19 per Hour Plus Benefits
Description
Founded in 1980, Village Green Lawn & Landscape is a family owned and operated business that has an immediate need for a Landscape Maintenance Crew Chief.
Below are a few reasons why you should consider applying at Village Green today:
Stable work environment (most of our team has been with us 5 years or more.)
Great pay and benefits ($17-$19 per hour + health insurance, IRA, vacation and holiday pay.)
Family friendly hours (Mon-Fri with an occasional Sat.)
Responsibilities and Duties
What does a landscape maintenance crew chief do?
Drives company truck to 15-20 homes per day
Speaks with customers
Works with one crew member
Mows, trims shrubs, cleans out weeds in beds
Requirements
Current driver's license
Two years of outdoor experience
Speak English (Spanish speaking a plus)
Benefits
Stable work environment (most of our team has been with us 5 years or more.)
Great pay and benefits ($17-$19 per hour + health insurance, IRA, vacation and holiday pay.)
Family friendly hours (Mon-Fri with an occasional Sat.)